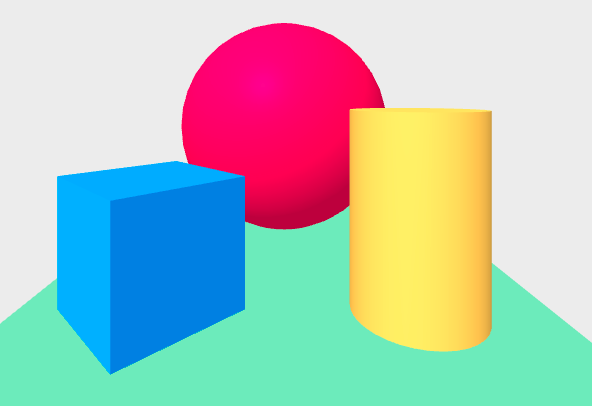 It's possible to code 3D Virtual Reality scenes that you can view on a mobile phone using an inexpensive viewer like Google Cardboard. We're going to use A-frame which is based on HTML to do this.
Click here to get at a simple example.
Click the remix button to get your own version to play around with.
Try changing the colours of the 3D objects by changing the color value to that of another colour.
To find out more about Web VR and making scenes with A-frame, you can follow the tutorials at Frame Academy. These are very detailed and user-friendly for beginners, and include videos and code.